SKU:KSTF117V1A
Regular price
Sale price
$990.00
Unit price
per
Sale
Sold out
Notice:

 

In addition to this Navigation product, we offer CarPlay product for this vehicle. We recommend you check out our CarPlay product before finalizing your purchase!

Add navigation to Nissan Pathfinder and retain all factory features with the UNAVI Navigation System.

Our Nissan Pathfinder Navigation System is designed to fully integrate into your factory radio and finish. The difference between traditional aftermarket navigation and UNAVI Navigation Systems is that UNAVI retains OEM radio features and technology, including any infotainment and telematic features from the manufacturer. Our systems retain FM/AM Radio, HD Radio*, Satellite XM Radio*, AUX/MP3 playback*, Bluetooth*, OEM backup camera*, NissanConnect*, steering wheel controls, climate controls and much more (*if equipped). In other words, your radio and infotainment system will work exactly the same after installation, with the newly added navigation feature.

Our In-Dash GPS Navigation System features iGO Primo NextGen software, with Canada & USA maps, 3D buildings & landmarks, searchable POIs and locations, and turn-by-turn directions, just to name a few. These maps for Nissan Pathfinder are offline, in other words, it is a dedicated, offline navigation system that does not rely on cellular data as information is obtained reliably from GPS satellites. UNAVI systems also offer multimedia features such as video playback via an external storage device.

UNAVI Navigation Systems are plug-and-play, avoiding alteration of the OEM hardware. UNAVI offers an above-industry average 2 year standard warranty.

How to Install:
Find nearby local shops to view installation offers and pricing. If you wanna take help with install, please confirm our

 

UNAVI dealer/installer locater

 

 (Currently, we are updating our dealer locater list)

 

or contact us.

UNAVI systems come with a DIY Installation Guide (professional installation is recommended by UNAVI) (DIY installations have a 1-year limited warranty).
Contact UNAVI (855) 558-6284 or email sales@unavi-usa.com for more information.
Share
View full details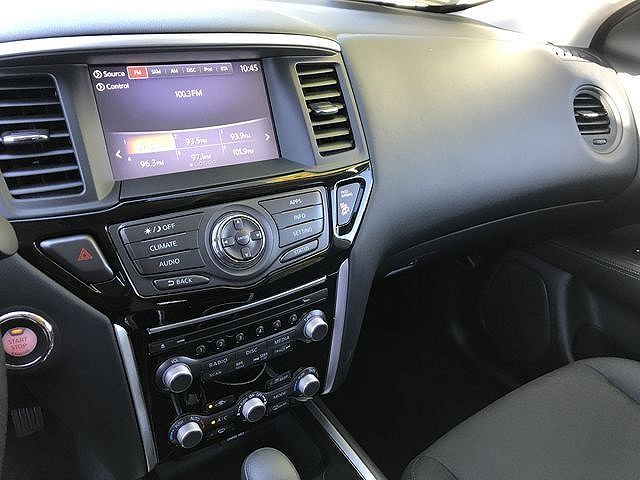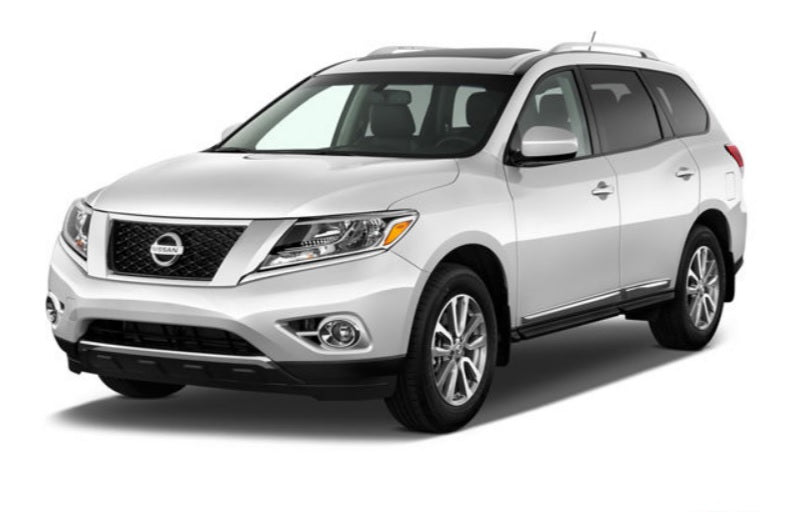 ......Buyer Beware.
Unavi seemed like a great idea, I wanted GPS for my Infiniti Q50.
I wanted it to be integrated into my car and not some third party after market attachment dangling from my dashboard and Unavi seemed to check all these boxes.
After the installation I realized how un-user friendly this GPS system is and it just feels dated. Like as it were a system from 2009 being installed recently.
Aside from this my dashboard rattles and creeks ALL THE TIME now. Ever since they took apart my dashboard for this instalation my dashboard creeks all the time now. It sounds like when you walk on old wood floor and the floor creeks. Thats the non stop sound my dashboard makes everytime my car is in morion. It has got so bad that I cannot drive my car without the radio on if not the sound just drives me insane.
Hello Christian, we are sorry you are experiencing the aforementioned issues. As for the rattling dashboard, if the clips behind each panel were installed properly, it should secure the dashboard in place. We advise that you reach out to your installer to further examine this issue - feel free to have your installer reach out to us so that we can assist with the examination process. As for the UI, we have a user manual available on our website to assist you with the navigation operation. If you are interested in a newer system, we recommend our CarPlay product, which integrates your phone Apps like Spotify, Google Maps, Waze etc. to your car screen. Feel free to contact us if you have any further questions or concerns, thank you!
Dealer Source
Product was functioning as expected, after we had to pull Sd card, reformat so Touch screen would function. Besides that situation, the product was great. Thank You