SKU:WACPVOV60S
Regular price
$699.00
Sale price
$599.00
Unit price
per
Sale
Sold out
WE CAN MAKES ADD ON THE CARPLAY TO YOUR OLD 2015, 2016, 2017, and 2018 Volvo V60!
# 2-Year Warranty
# Shipping from USA
# Tech Support Services in the US
2015~2018 Volvo V60 – Add Apple Car Play and Android Auto
Apple CarPlay(Android Auto) retrofit interface is...
You can access and use your favorite apps like Waze, Pandora, Spotify, Google Maps and WhatsApp, etc during driving in your car. Don't need to see or touch the screen, and you just do hear or talk in driving for your safety. Siri or Google Assistant voice controller assist for your advanced-driving life to the next.
Of course can see or touch it, too.
---
QUICK FIND PRODUCT TO FIT MY VOLVO
# Volvo V-sensus with Internet button
- Volvo V40 (Sensus) : 2015-2017 7inch display
- Volvo V60 (Sensus) : 2015-2018 7inch display
- Volvo S60 (Sensus) : 2015-2018 7inch display
- Volvo S80 (Sensus) : 2015-2017 7inch display
- Volvo XC60 (Sensus) : 2015-2017 7inch display

[Caution] Incompatible with below Sensus Connect 7inch model:
We now have the ability add this incredibly requested feature to certain types of BMW. This plug-n-play motherboard can now add Apple Car Play and Google Android Auto to the Volvo V40, V60, S60, S80, XC60 and XC70.
How to Install:
Find nearby local shops to view installation offers and pricing. If you wanna take help with install, please confirm our

 

UNAVI dealer/installer locater

 

 (Currently, we are updating our dealer locater list)

 

or contact us.

UNAVI systems come with a DIY Installation Guide (professional installation is recommended by UNAVI) (DIY installations have no supply to warranty).
Contact UNAVI (855) 558-6284 or email sales@unavi-usa.com for more information.
volvo apple carplay retrofit, volvo v60 carplay, 2015 v60 carplay, 2016 v60 carplay, 2017 v60 carplay, 2018 v60 carplay, volvo aftermarket carplay and android auto retrofit module upgrade update interface
Share
View full details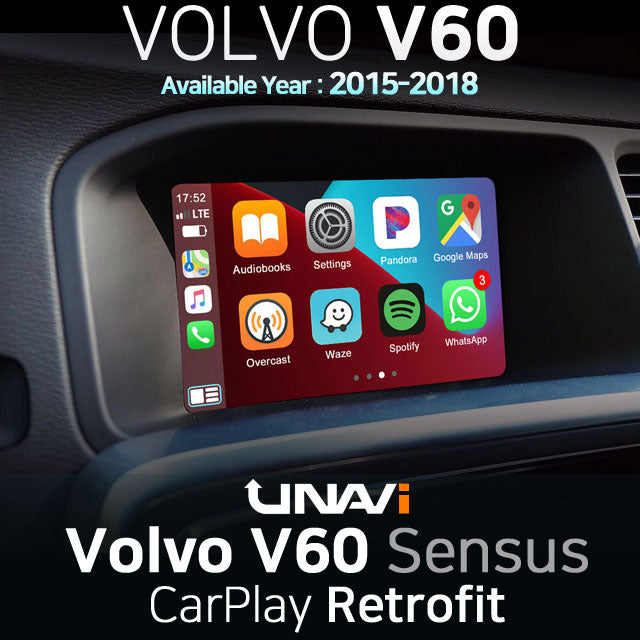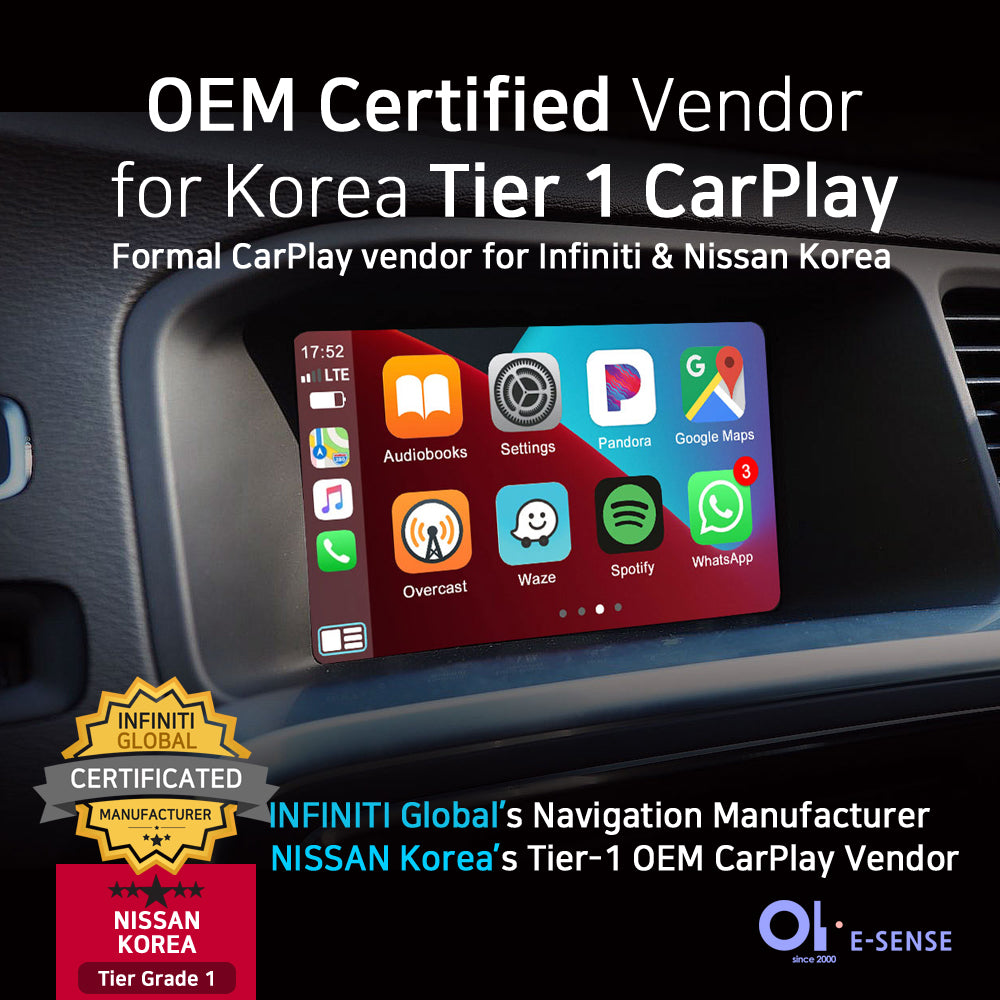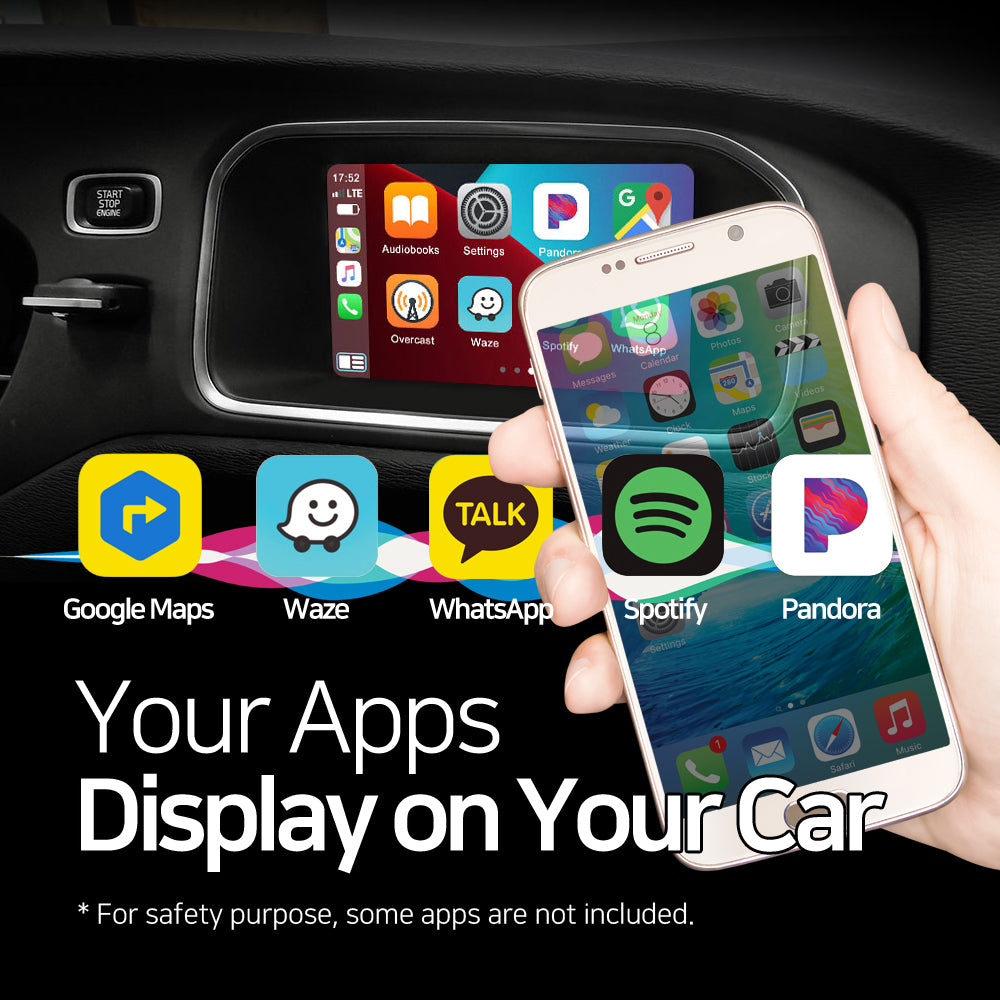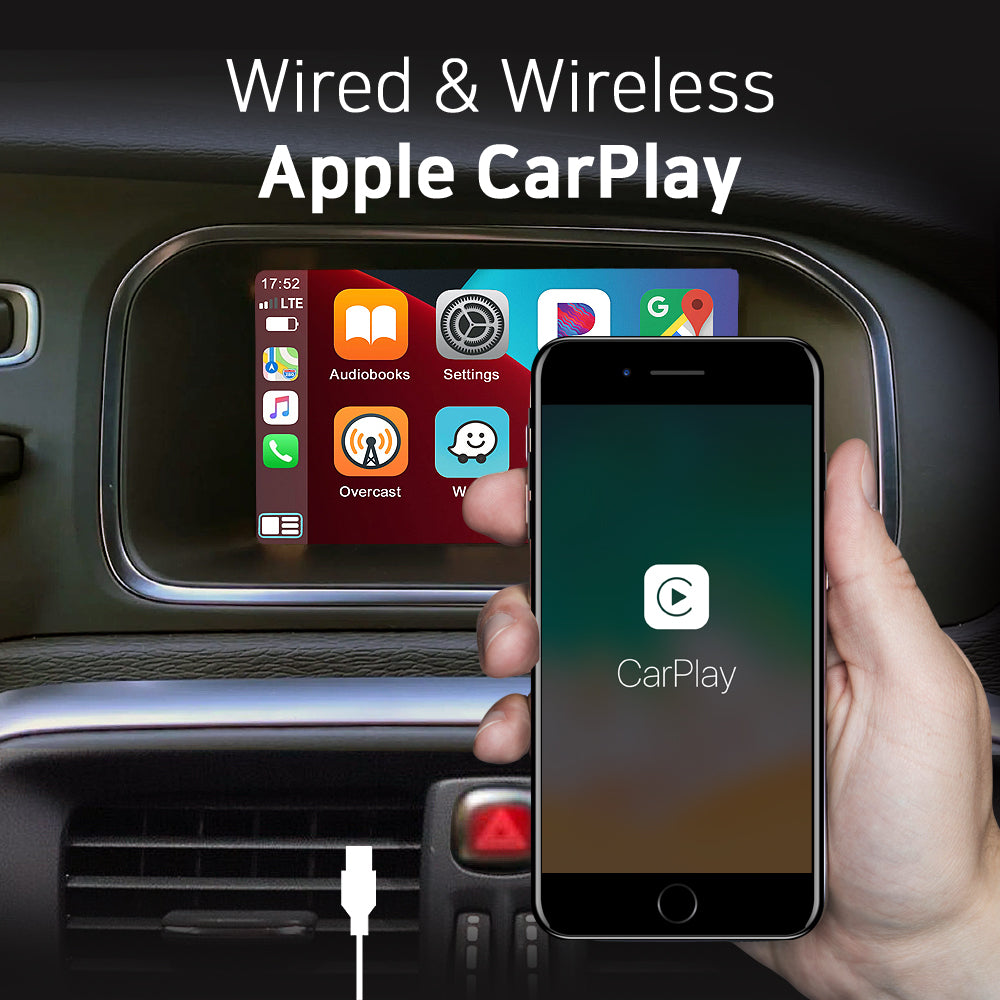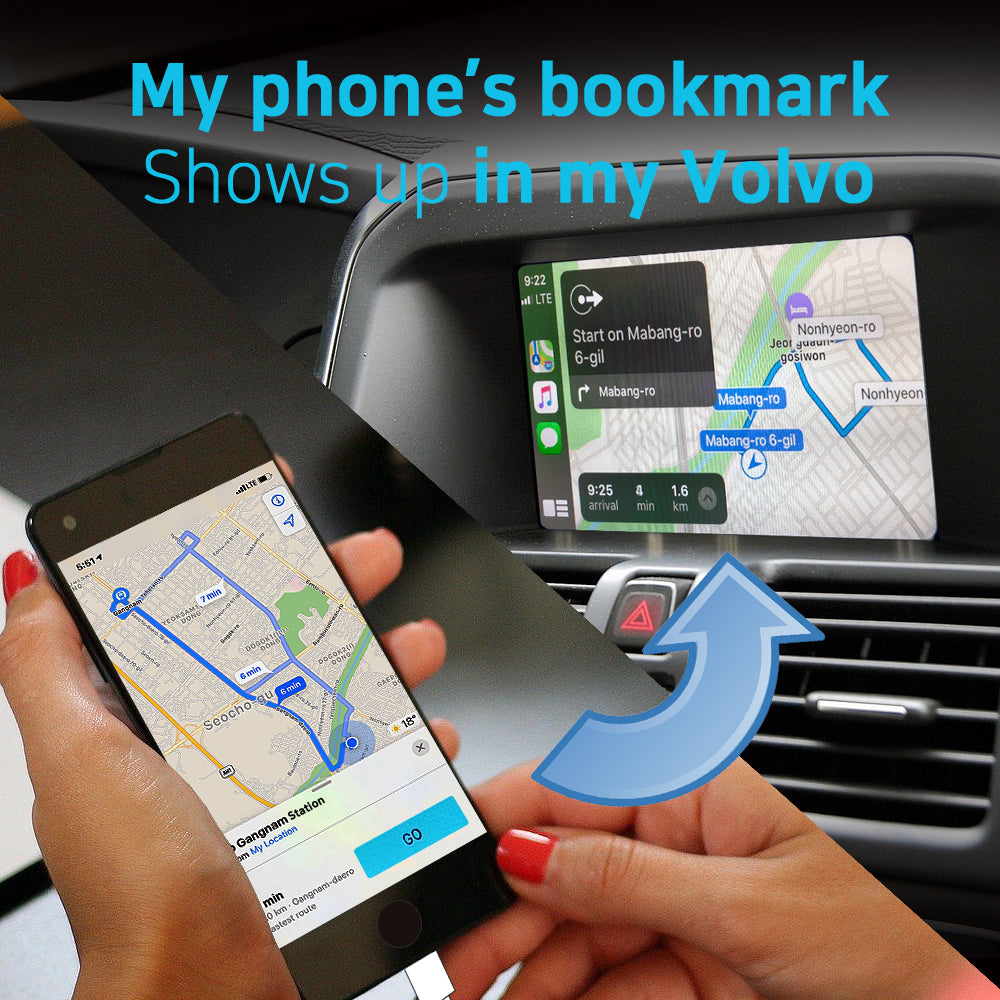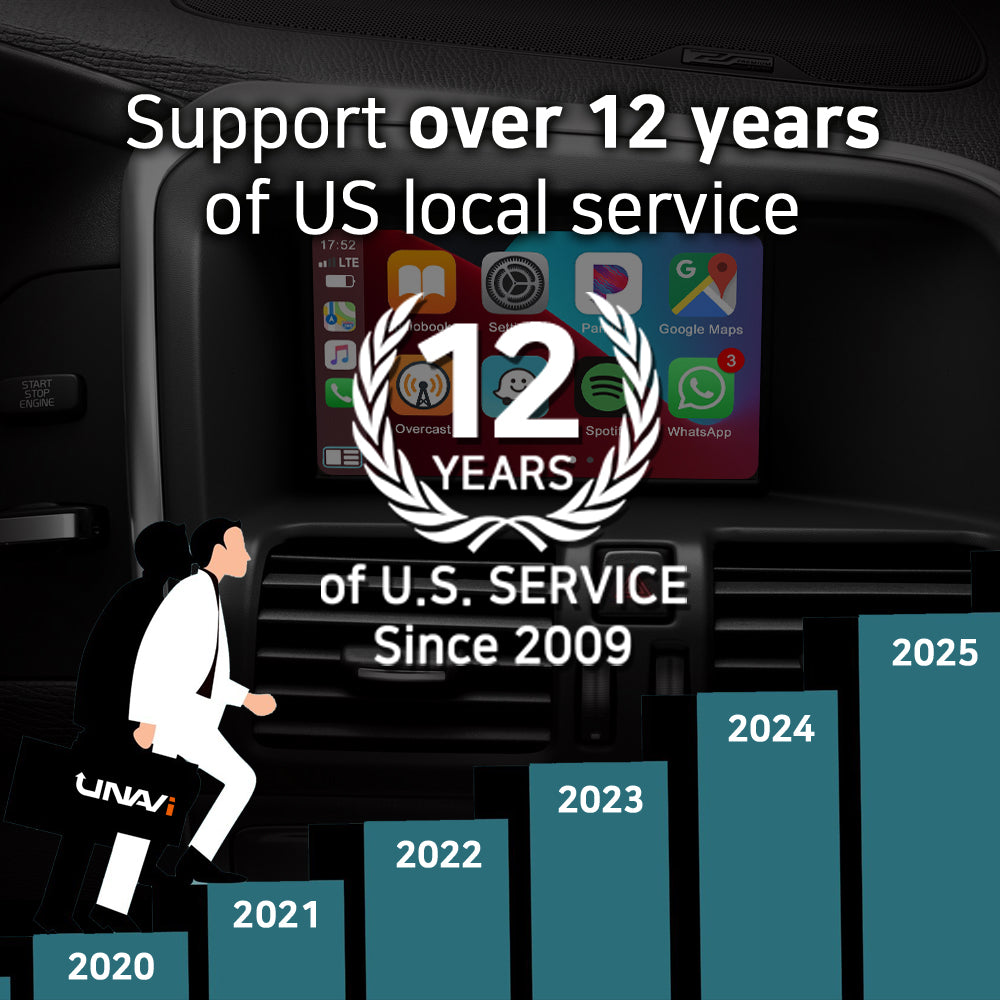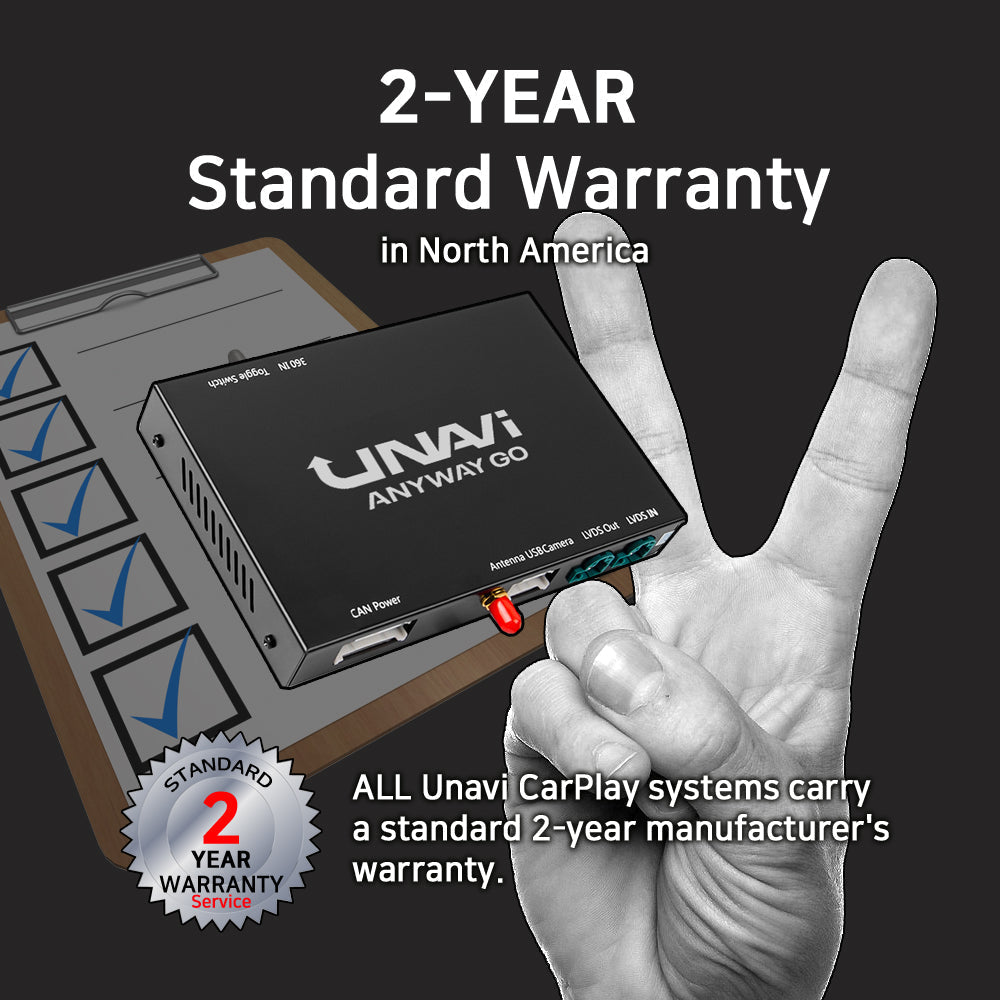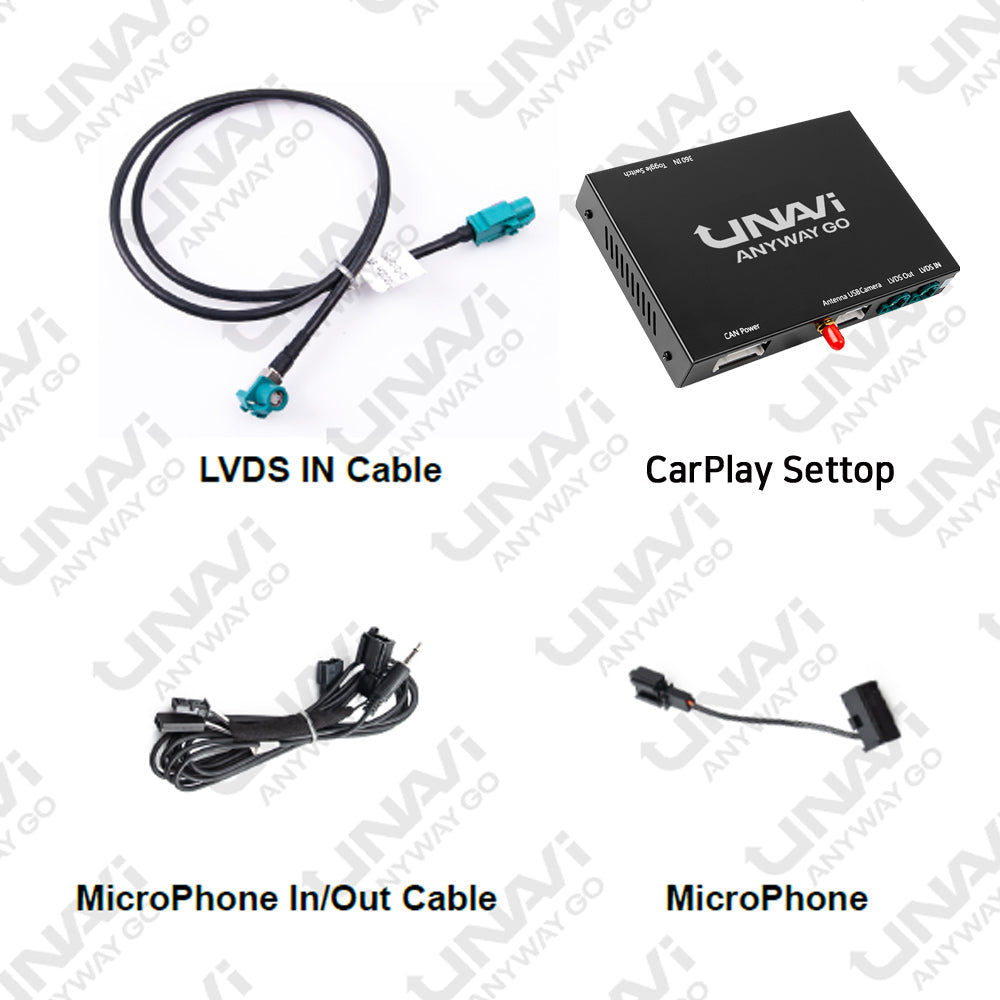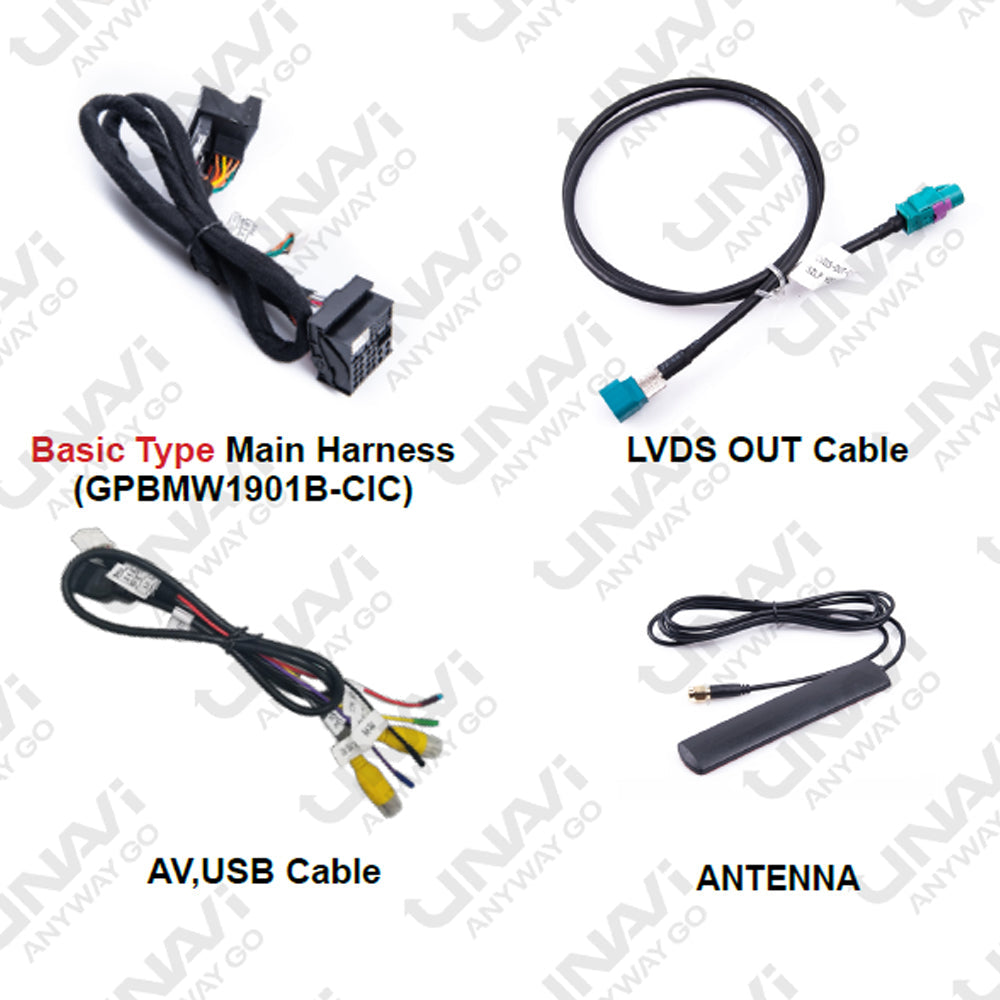 Outstanding CarPlay Product and Customer Service
Hands down the best purchase I have made. At first, I was worried the after market CarPlay for my Lexus would not work with the kit, but after speaking with a few of the Unavi experts, I immediately felt comfortable about purchasing the kit and having it installed in my car.
The unit arrived earlier than expected, and they even referred me to a partner Unavi installation team in my city which they professionally installed the kit without any issues at all. Tremendous customer service support and I would highly recommend purchasing anything you need for your vehicle from Unavi.
Great product and support all around
Finally I have CarPlay in my car! It works well with the features in my car. Jimmy and his team in South Korea helped me figure out some things their manuals that can be a bit confusing if this is your first time doing any radio install but I managed to install everything with their help. I would highly recommend to anyone that has the will to do D.I.Y. or otherwise take it to your trusted local car stereo shop which I almost did.
Very finicky, audio is crap, support good
I couldn't get it to work properly. The media audio came out so muffled that I couldn't hear anything. I got it installed by a listed "Verified installer", from UNavi's own website, but the Installer(Hit Tech Car Audio) wasn't even willing to re-check their installation. Had a conference call with the UNavi rep and the installer, but still no resolution. So, now my car is stuck with this device inside, that sometimes works(at least I can see the map), and sometimes it doesn't(no display, or the phone audio doesn't work, or the media audio is muffled).
Hi Kuntal,
We apologize for your experience, this is not the result we want our customers to have with our product. If the unit is installed correctly you should not have any issues with the unit as described. We will contact our installer as soon as possible to resolve this issue. Thank you for your feedback and patience, we truly appreciate it.
2019 Lexus RX350
Love the addition to my car. I installed myself following the video that was sent with unit (scanned QR code). Installation was straight forward and relatively simple. It was slightly time consuming however, I took my time and made sure I checked and double checked everything.
The only thing I had an issue with was getting Car Play setup once the installation was complete. All the videos I came across were geared more toward the Android side of the unit versus the Apple side. Once I was able to learn how the software worked, it worked just as described. Everything integrated perfectly with my car.
Great product- Best buy
This was 1 of my best decisions I've made this year. Navigation and radio work great and seamlessly integrated into cars original display. My UNavi was installed professionally, excellent job.
Limited-Time Sale
Ends SEP 30
Our September Deals will end in
What is the OEM-integrated
Volvo CarPlay Retrofit System?
Our Volvo CarPlay(Android Auto) product line caters to people wanting to add Apple CarPlay or Android Auto without the enormous expense to purchase a new car with built-in OEM CarPlay.
Our mission is to ensure all technology features from the factory are retained.
UNAVI is dedicated to the development and US local service of our simple Plug-n-Play installation, repair, and technical assistance by the industry's professionals via our Nationwide Dealer Network.
Features

Control with a word or a touch.
CarPlay features Siri voice control and is specially designed for driving scenarios. CarPlay also works with your car's controls — touchscreen or voice command. And the apps themselves have been reimagined for the car, so you can use them while your eyes and hands stay where they belong.

※ Android Auto features Google Assistant
Maps ; Let your iPhone show you the way.
The power and simplicity of Apple Maps is available in your car. CarPlay can predict where you're going using addresses from your email, text messages, contacts, and calendars. And now with a more detailed map, turn‑by‑turn spoken directions, and immersive 3D experiences, it's easier than ever to get where you need to go. One‑tap access to your go‑to and must‑see destinations also helps you find more to see and do when you get there — whether you're searching for points of interest, driving to a favorite restaurant, or looking for nearby gas stations.
All your music. Beautifully arranged.
Access all your content from your Apple Music subscription and additional audio apps using your car's built-in controls. Search by artist, album, or song. See what's playing and what's up next. You can ask Siri to play your favorite song by Arcade Fire, act as your personal DJ, or stream one of more than 100,000 live radio stations.
Messages ; Reading & writing is now listening and dictating.
Siri can read, reply, and send text messages for you, so you never have to look at your iPhone while driving. Just say "Siri, tell Blair I'll be there in 20 minutes," and it's done. CarPlay can also play audio messages through the car's speakers or external speaker.
Calendar ; Stay on top of your day when you're on the road.
A Calendar app gives you a quick, simple view of the day ahead while you're on the go. And if you have a meeting, you can just tab to get directions or dial in, using your car's speakers and microphones to keep your hands on the wheel and eyes on the road.
Phone ; The road is calling.
Make calls, return missed calls, and listen to voicemail. Siri can help you do all of these things. All you have to do is ask.
CarPlay/Android Auto Components
[INFO] Components here may vary depending on the vehicle model, or each trim/year specification.
CarPlay Settop
CarPlay AUX Cable
CarPlay Main Cable
CarPlay USB Cable
CarPlay LVDS or GVIF Cable
CarPlay AUX to USB Cable
CarPlay Antenna
Various Cable Parts, etc.
No Need to Waste Your Time and Money! Buy Real Local Service and Trust!
ANYTIME, you could buy cheaper CarPlay/Android Auto retrofit products from the largest online stores than Unavi.
However, the biggest issue with these cheap products is their quality or A/S is poor because of almost shipping from China. At the very worst, you can never take to refund or exchange despite defective issue.
They are too far away from you. Even at this moment, so many customers who made the wrong choice are fall in exhausting and painful.
BE CAREFUL CHEAP ITEMS
Most all online stores and marketplaces are flooded with cheap and low-quality aftermarket Android Auto / Apple CarPlay products that ship from China. Many customers fall victim to the extremely low and discounted prices offered by these vendors. To make things worse, many of these customers try DIY installations since many professional shops turn down installation inquiries for these types of low-grade products, knowing that there will be issues associated with them.

Some are lucky. There is a chance that these customers find a friendly vendor, a good discount, and also get good customer service. Sometimes, the installation process goes smoothly and the product doesn't have any issues. Truth is, most of the customers that buy online from these vendors end up with bad service and a bad product, leading to writing negative reviews and wasted time.

While these discounted products are attractive due to the low prices, often times, they are defective from the get-go. They have an unstable connection to your smartphone, which leads to freezing, re-booting, or just a dead unit. This is due to bad quality control measures.

Sometimes, the product does work as advertise but after using it for some time, problems may start to come up after a week or a month of using it. To make matters worse, it is sometimes very difficult to get technical and warranty support from the vendor.
DON'T BOTHER WITH FAKE SUPPORT
Vendors from China are known to simply throw in a single sheet of paper with instructions that aren't even in English or written in poor English.
There is no real troubleshooting offered for simple issues and problems.

The reality is that these vendors have never been on the front lines. They've never been to an American install shop to witness the process that installers go through to ensure a successful installation. They are not here to really see the problems US customers encounter with their products. Their return policies are so limited so getting a refund or exchange is very unlikely.
OFFICIAL TIER 1 SUPPLIER OF INFINITI & NISSAN KOREA
As the Official Tier 1 Supplier of Infiniti/Nissan Korea CarPlay and Navigation Systems, we count on highly-stringent quality management procedures that is implemented systematically across all of our processes.
This applies to our production of OEM electronic components. Our standards surpass those of quality control processes found with car manufacturers.
These measures are implemented during several points in Korea and the US: Raw Materials Receiving Inspection – Production Inspection – Export Inspection – US Receiving Inspection – Final Inspection before shipping to consumer.
US LOCAL TRUSTED SINCE 2009
Orders are shipped out using UPS and USPS out of Tustin, CA within one to two business days on average.
Customers who purchase from UNAVI would only receive products that have undergone all of these strict quality control measures.
Additionally, customers can expect to receive customer and technical support from our Tustin office, which has been providing customer service and support since 2009.
We are proud to offer a 2-year warranty on our CarPlay products in addition to a free 30-day return policy.
Our products are plug-and-play systems, which are easy to install for any car stereo specialist.
Furthermore, we have a nationwide installation partners available throughout some of the major US cities that offer discounted installation rates available on our website.

Once the product is installed, its life expectancy is about the same of the vehicle and its systems.
All of these CarPlay systems appear to be the same on the outside, but it is the company behind these products that make a difference.
That is why so many people seek to buy UNAVI products, not just for CarPlay, but for the overall service and experience!
2023 UNAVI Confidence Challenge
30 DAYS FREE RETURN GUARANTEE
No Need to Hesitate on Your Unavi Purchase
Try it out!! We guarantee you will love it!!
If you are not satisfied Unavi Provides:
FREE RETURNS Guaranteed within 30 Days, whether you use the product or not.*
* 30 Day Return does not include parts or accessories
* Installation & Removal Cost are not covered
* Valid from date of purchase on UNAVI-USA.com
How do I go about the CarPlay installation?
Although you can DIY install our products, we highly recommend you visit a professional shop.There are currently professional install shops nationwide that have experienced installing our products. Use the Installer Locator below to find one of these install shops closest to you. If you need help finding an install shop, please feel free to contact us for further information. Thank you.
Installer Locator - Click Here!
Looking for a professional CarPlay installer?
Check out our Unavi Pro Installer! They provide high-quality install backed by years of experience at a competitive pricing. Simply purchase the Unavi installation option by adding it to your cart, and our Unavi Pro Installer will contact you to set up an install appointment.
Unavi PRO Installer Locator - Click Here!