SKU:7DRFVGXC2K
Regular price
$359.00
Sale price
$299.00
Unit price
per
Sale
Sold out
Unavi's FineVu GX1000 Dashcam - Powered by FineVu

Highlights

Front & Rear QHD(Quad HD) cameras
Sony Starvis Sensor
Auto Night Vision
HDR
A.I. Damage Detection 2.0
A.I. Heat Detection

Built-in GPS & WiFi
Power Saving Parking Mode
Fast System Booting
Smart Time Lapse
Mobile App for iPhone & Android Phone
Speed Camera Alert
Unavi's FineVu GX1000 is a 2-channel dashcam system capable of QHD(2560x1440p) front and rear camera recording. This dual dashcam system is the latest addition to complement UNAVI's high-end dashcam lineup.


Unavi's FineVu GX1000 has no LCD display but there is connect your dashcam to your smartphone with the built-in Wi-Fi. Major functions of the Wi-Fi app are easily usable with a smartphone : Live Streaming of driving video, downloading recorded videos and new firmware updates with alarm message.

Measure your vehicle's travel speed, location, and driving hour precisely with the built-in GPS in Unavi's FineVu GX1000. It doesn't require cable arrangement in installing a dashcam.

The Smart Time Lapse feature maximizes recording capacity efficiently, recording at 10 frames per second when no event is detected. It automatically switches to 30 frames per second when an event is recorded to ensure that the event is properly captured.

Unavi GX1000 is equipped with a hardwire kit, enabling it's Parking Mode feature to record events while parked. The dashcam is also featured with the FVMA feature (Front Vehicle Motion Alert) because of equipped the GPS module.

UNAVI offers a 3-year manufacturer's warranty from the original date of purchase (including 32GB micro SD card). The device's battery, accessories, has a 6-month warranty. UNAVI shall not be held liable for any accident, injury, death, loss, or similar claims related to or resulting from the use of this device.
How to Install:
Find nearby local shops to view installation offers and pricing. If you wanna take help with install, please confirm our

 

UNAVI dealer/installer locater

 

 (Currently, we are updating our dealer locater list)

 

or contact us.

UNAVI systems come with a DIY Installation Guide (professional installation is recommended by UNAVI) (DIY installations have no supply to warranty).
Contact UNAVI (855) 558-6284 or email sales@unavi-usa.com for more information.
Perfect for personal and ride share (Uber, Lyft, etc.) vehicles! The Unavi FineVu GX300 is a 2-CH Dash Cam for cars, capable of QHD and Full HD recording dash cam front and rear. Built-in dashcam & wifi & GPS antenna. This premium Unavi Dash Cam is even able to record while the vehicle is parked if connect hardwire kit and connect to the battery. We provide dash cam installation at lower prices than amazon in special promotion periods. Please look at our dash cam review and search 'dash camera installation near me' by googling. You can find the dash cameras that you want on our website than Reddit or Walmart.
Share
View full details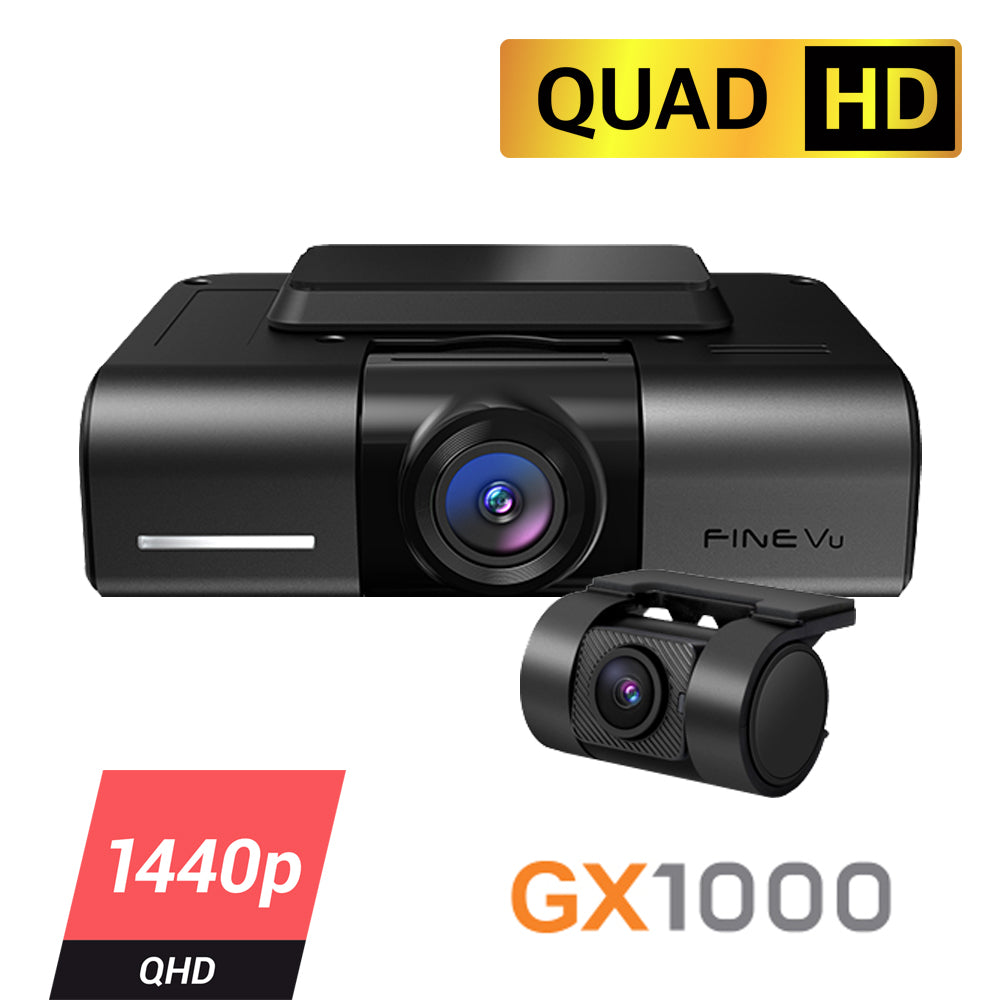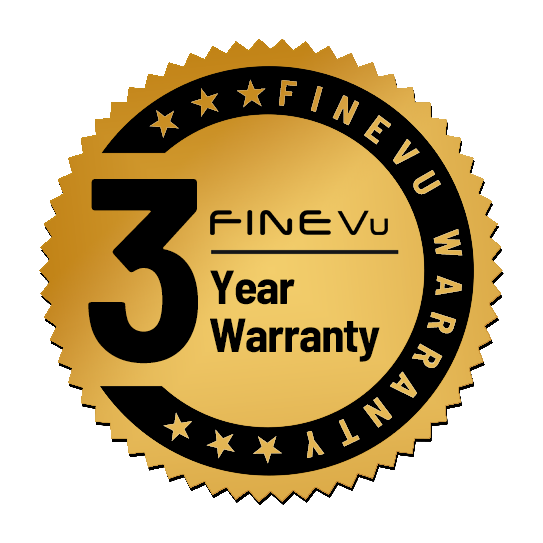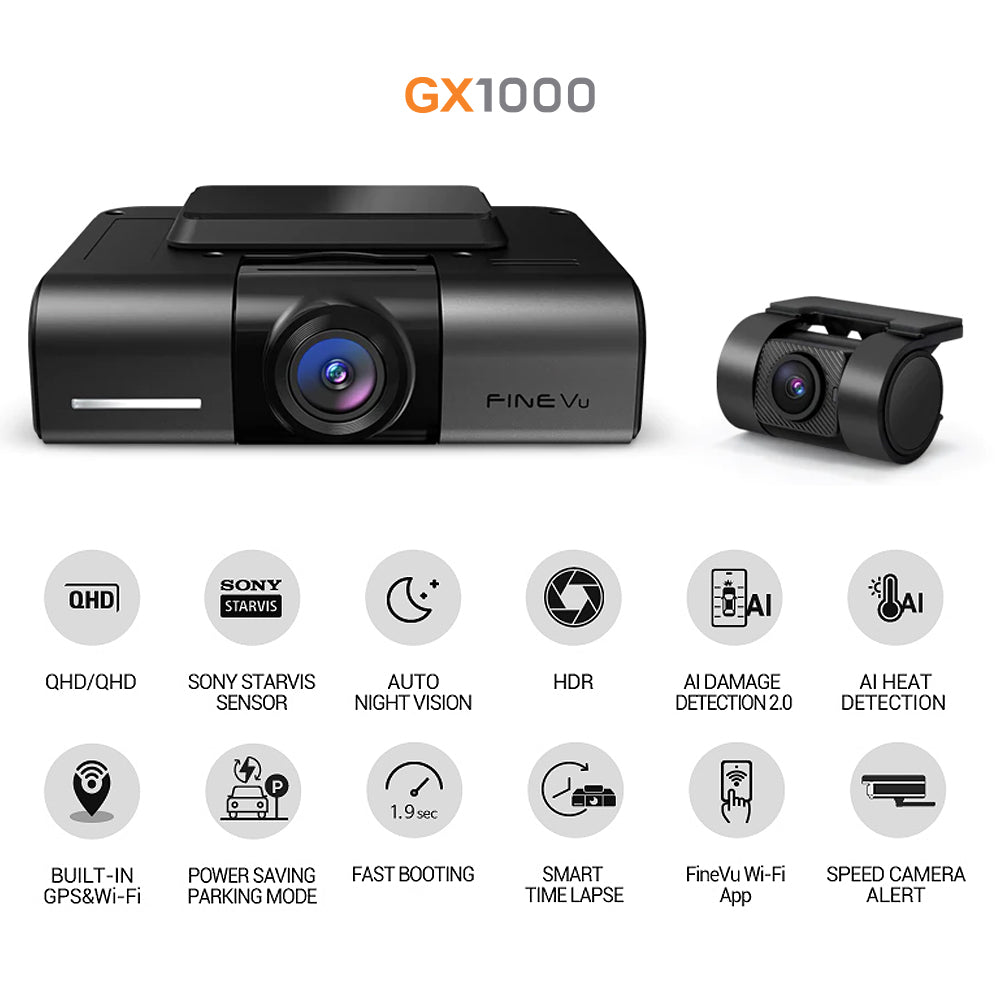 Awesome
One of the easiest dash cameras to down load and view videos from. The videos can be Wi-Fi directly to the phone and sent via email or text. Crystal clear video and audio. Very impressed
Great innovative idea
Most dash cams I've seen require it to be hooked up to the cars battery which makes you tuck wires everywhere. This one plugs in and uses power straight from the rear view mirror, not having to tuck or hide any wires.
Very Good Value!!!
I can't say enough about the Unavi Dashcam. Easy to setup with my 2014 Infiniti Q50 with just alittle bit of patience.
System works as intended with constant power for recording after vehicle shutdown.
So Simple
Unavi made it so simple for me to add a front Dashcams. I honestly can't believe how easy it was to get this up and working.
The system will work perfectly with a 2014 Infiniti q50 sport (non-tech) package.
Easy Install / Great Quality
The install was extremely easy and the setup with the Unavi app was simple as well. The video quality is very clear and frame rate seems good (no jitter). Great dashcam!
Limited-Time Sale
Ends SEP 30
Our September Deals will end in
2023 Unavi Dash Cam

TRUST

Promotion
PRICE MATCH GUARANTEE
If you find a lower-priced the FineVu GX300 dash cam,


we'll beat it by 5%

from that!!
Call us : 855-558-6284 / Unavi USA inc.
3-year standard warranty for every FineVu dash cam
No. 1 in sales Dash cam brand in Korea - FineVu
Price match guarantee - Beat it by 5% from lower
US local sales & tech support service since 2009
Unavi Premium Dash Cam -

GX

1000
Crystal Clear QHD Resolution
DUAL QHD CAPTURES EVERY MOMENT REALISTICALLY
SONY STARVIS Sensor
SONY STARVIS IMX335 PROVIDES UNIMAGINABLY VIVID IMAGE IN REGARDLESS OF DAY OR NIGHT
HDR
OPTIMIZED WITH HIGH DYNAMIC RANGE(HDR), EXPOSURE IS BALANCED FOR BOTH FRONT AND REAR KEEPING ALL THE DETAILS INTACT
AUTO NIGHT VISION
AUTOMATED NIGHT VISION ADJUSTS BRIGHTNESS AND CONTRASTS TO SECURE CLARITY
Smart AI system assesses light environment and finds the perfect time switch it on. Keeping you completely hand-free.
Easy Wi-Fi Pairing with FineVu App
CHECK THE RECORDED VIDEOS AND UPDATE THE FIRMWARE ON FINEVU APP
Absolute Parking Mode
20-SECONDS OF COMPLETE EVIDENCE
FineVu's Absolute Parking Mode secures vital 20-seconds of the accident scene.
10-seconds prior to the event, and 10-seconds after the event. No detail is left out from the scene. Secure the right moment with included hardwire cable.

* Requires hardwire cable installation
Power Saving Parking Mode
PROLONGED RECORDING TIME
Consuming 98% less power, GX1000 records 2,325 hours more than standard parking mode. It only takes 1.9-seconds to boot-up to capture the impact for 20-seconds.
* Certain features such as AI Damage Detection may not be available during Power Saving Parking Mode
* Number of extended hours is based on GX1000's setting value at 0.15W during Power Saving Parking Mode while connected with 16,000mAh auxiliary battery, the actual recording hours may vary depending on environment factors.
Power Saving Parking Mode
A MINUTE LONG FOOTAGE
And that is not it. Any motion caught in the next 40-seconds will be secured in a minute-long footage.
Vacation, business trip, or any other long absence it may be. FineVu will look after your car.

* Impact triggers recordings
FAST Boot
1.9-SEC
With FineVu's advanced low-power design, booting up dashcam will now only take 1.9-seconds
* Booting speed may vary if parking recording is disabled or low voltage cut-off is activated.
Record your drive with SMART TIME-LAPSE
SMART TIME LAPSE
SMART TIME-LAPSE feature captures up to 676 minutes with no data loss. When an impact is detected, FineVu will automatically save the footage in 30fps.
* SMART TIME-LAPSE Specifications were measured under 32GB and compared to the default driving mode.
* Factors such as collision events may affect the storage volume
AI HEAT MONITORING
SMART AI DASHCAM CONTROL
If FineVu starts to overheat while at parking mode, the AI will automatically switch it to Power Saving Parking Mode. When it cools down and temperature stabilizes, AI will switch it back to motion parking mode.
* The feature is only applicable during motion/time lapse parking mode.
Battery Protection
BATTERY PROTECTION INTEGRATED
FineVu is incorporated with Battery Protection System.
Dashcam powers down when battery voltage falls below preset value.
Select your-car-specific power setting on FineVu Wi-Fi app to maximize both dashcam and car battery with a single tap.
* FineVu recommends changing the low voltage settings to 'hybrid' when using the ISG system.
AI DAMAGE DETECTION 2.0
AI FALSE ALARM FILTER
FineVu's machine learning AI went through 3 million and more tests.
FineVu AI will filter false impacts and alert genuine collisions.
The AI sections your vehicle into 8-impact areas and alerts the impact in 3-different levels.
FineVu will pinpoint where the impact occurred, how strong it was, and how many times.
* If the impact areas cannot be detected, the notification display may not be seen or a certain icon() may be displayed.
* In the case of non-accidental events, there will be no separate notifications. There may be errors in the guidance depending on the usage environment.
* When the Power Saving Parking Mode function is set, this function may not work.
* The measured impact when hitting or shaking the dash cam may differ from the actual impact of accidents.
Speed Camera Alert
FINEVU KEEPS UP WITH THE LATEST SAFETY CAMERA ALERT
FineVu safety camera database is always up to date. Download the quarterly updates, and get informed with FineVu's voice & visual alerts. Worry no more about accidents and speeding tickets.
* Database is updated quarterly
ADAS
FRONT VEHICLE MOTION ALERT (FVMA)
When the car is stopped at an intersection or in traffic, FVMA informs the driver that front vehicle has started to move to prevent a delayed response.
WHAT'S IN THE BOX
※ To improve the performance of the product, its components may change without prior notice.
※ The warranty period of the Micro SD card is 6 months.
SPECIFICATIONS
Model name

FineVu GX1000

Table header 2

Size/Weight

Front: 96.5 x 70.0 X 26.5mm/114g
Rear: 46.85 x 36.5 x 29.2mm/23g

Weight including the mount

Memory capacity

Micro SD Card (16GB/32GB/64GB)

Class 10 or above, UHS-1 recommended, SDXC compatible

Recording mode

Driving recording

1 min. interval recording

Driving event(impact) recording

20 sec. recording(10 seconds before and after detection)

Manual recording

20 sec. recording(10 seconds before and after detection)

Parking (impact & motion detection) recording

20 sec. recording(10 seconds before and after detection)

Driving time lapse recording

30fps recording after impact detected

Parking time lapse recording

30fps recording after impact detected

Lens

Front/Rear : QHD wide-angle lens 

Image sensor

Front : 5.1M pixels, 1/2.8" SONY Exmor R STARVIS Image Sensor
Rear : 5.1M pixels, 1/2.8" SONY Exmor R STARVIS Image Sensor

Viewing angle

Front : more than 122° of the opposite angle / 104° of the horizontal angle / 56° of the vertical angle

Rear : more than 122° of the opposite angle / 104° of the horizontal angle / 56°of the vertical angle

Video

Front/Rear : 2560X1440p@30fps

Voice

Microphone

Built-in

Speaker

Speaker

Built-in

Acceleration sensor

3-axis acceleration sensor

+2g / -2g

Input power

DC 12V - 24V

Power consumption

5.0W

Based on 2ch, GPS ON

Operation/ Storage temperature

Operation temperature -20℃~70℃ /
storage temperature -30℃~80℃

Interface

Power port (3.5 ø), rear camera connection port (2.5 ø), USB A type WiFi port

Function

Smart Time Lapse, FineVu Wi-Fi, Speed Camera Alert, HDR, ADAS, Installation Angle Guide, Format Free, Auto Night Vision, Driving Rest Guide, Time Alarm, Battery Discharge Prevention, Support 1ch recording, High Temperature Protection, AI Damage Detection, AI Heat Detection

Vehicle speed, ADAS and Speed Camera Alert operate under GPS reception.

Certification No.

KC (R-R-FDK-FineR038)
Model name : FineVu GX1000
Date of manufacture : Marked separately
Name(Model) : Dashcam(GX1000)
Manufacturer : Finedigital Inc.
Company name : Finedigital Inc.
Manufacturing country : Rep. of Korea
Passed KS C 9990
(EMC test for vehicles, and internal combustion engines)